Soccer
Why Harry Kane epitomizes how England choke on big tournaments
"You'd bet your house on Harry Kane," lamented former England star – and thankfully not a gambling man – Lee Dixon in the aftermath of the Three Lions captain's penalty-cum-conversion over Hugo Lloris' goal. In some ways, you would. He scores that all the time.
Kane held his head in his hands. It was cruel. No one deserved to miss less.
Because, frankly, no one has given more to the England side than he has – perhaps ever. His captaincy began with appreciation for this team at an all-time low and he has been the leading construction worker ever since. Few have had to be the English captain's beacon – a role of chief distraction from reality – during such turbulent times in British society. No one has had to guide England through such challenging social problems. Now no one has scored more goals for this country than Kane.
And yet Harry Kane MBE is the picture of why, on the pitch at least, things didn't quite click. He's scored massive goals, but that's not what wins major international tournaments.
Just ask Cristiano Ronaldo, who trudged off the stage crying for the last time on the same day, knowing that being the all-time international scorer meant nothing: now no World Cup knockout goals in five editions of the tournament. Ask Kevin De Bruyne, arguably the best all-round footballer in the Premier League, who finished his 2022 World Cup with zero goals, zero assists and a quote that his national side was "too old" as his most notable moment.
Ask the entire German or Spanish national side. The majority of players on both sides are focused on the reliable swing of momentum: ramping up 50 to 60 times a season to play 8/10, keep the ball and wait for the goal. Again – that's not what wins major tournaments.
Knockout matches are decided in moments. And sometimes the most consistent footballers in the world can't deliver them. De Bruyne can assist 20 goals a season, but how many times has he provided the spark of magic in a Champions League knockout match?
Frank Lampard is Chelsea's top scorer, but Didier Drogba was the man for a final. Xabi Alonso was a metronome for Liverpool in midfield, but Steven Gerrard flipped the switch when it mattered. Robert Lewandowksi has over 630 career goals, but you're more likely to remember some of Miroslav Klose's.
Thierry Henry scored four Prem seasons in five on his magnificence, but never scored in a final; meanwhile, his compatriot Zinedine Zidane was criticized for its lack of consistency over entire seasons (opens in new tab) – but his career is remembered for the postcard moments of three World Cup final goals and the swing of a left pin in the Champions League showpiece.
You get the picture. It's the difference between momentum and magic. Kane has been an integral part of everything that was good about Tottenham in recent years, except when they reached the Champions League final without him. A year and a half ago, he missed a penalty in a similar situation against Denmark. Meanwhile, Olivier Giroud has never quite kept up the level of world-class performance that Kane puts on every week, but he has a habit of channeling strikers much better than he does in knockout fights.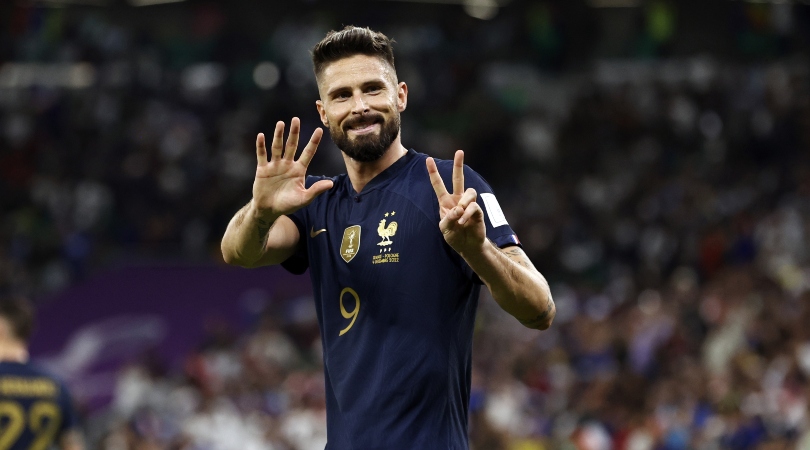 Fortunately for England, they now have these 'moments players' coming through. Jude Bellingham's reel of big game highlights is already impressive. Bukayo Saka is not producing goals and assists at an alarming rate, but has scored penalties against Chelsea, Liverpool and Manchester United since missing one on a much bigger stage. Phil Foden is more talisman for Manchester City in Europe than in the Premier League.
Leaning on these guys in four years won't seem as daunting as asking Harry Kane for his first-ever World Cup trophy. His missed penalty was a shame, although perhaps not as surprising as Lee Dixon had imagined. Kane is still brilliant… just a different kind of brilliant.

#Harry #Kane #epitomizes #England #choke #big #tournaments