Soccer
Ranked! The 10 best women's game makers in the world
The playmaker role is one of the most deified positions in football, and the women's game is no different. The creativity and responsibility these players are given in their positions often make them the face of their teams.
Here is our top ten of the best female players in the world.
Best Playmaker Women: 10. Lina Magull (Bayern Munich)
Lina Magull is a leader for both Bayern Munich and Germany. She's a player who can always be relied upon on her team, not necessarily because she's always going to score a great goal or do something incredibly creative, but because she's so consistent, she regularly makes the difference with her on or off. ball work.
She also showed this summer that she can really switch gears when it matters. Magull scored three goals for Germany in the European Championship as they reached the final, including a miraculously well-crafted equalizer against England at Wembley. Her hard work in Germany's high press structure made her an important part of the squad.
9. Mariona Caldentey (Barcelona)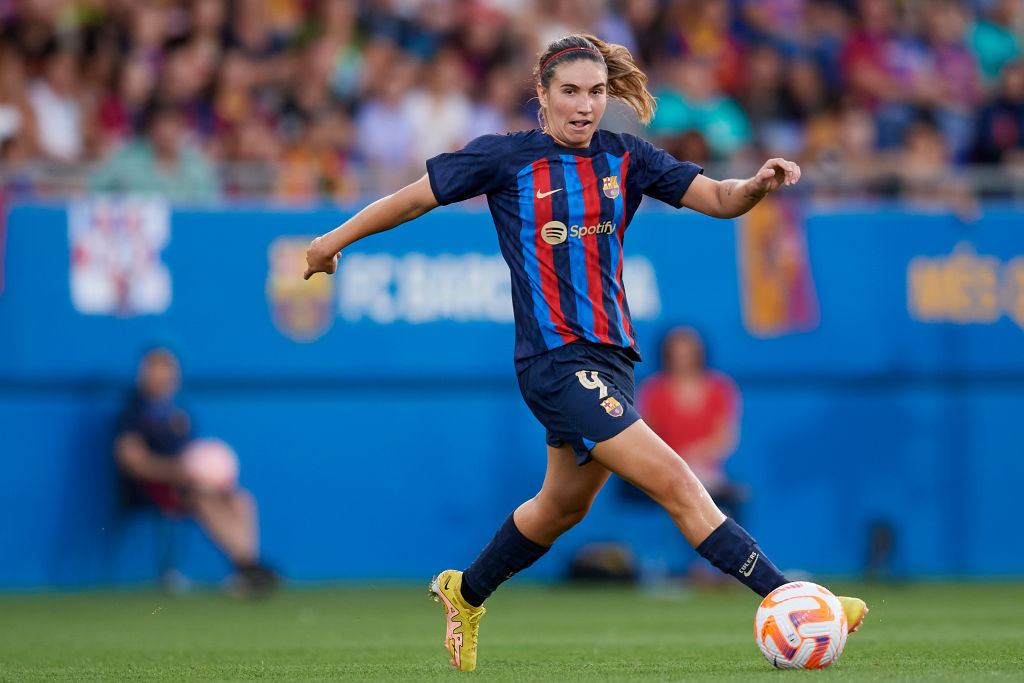 Mariona Caldentey is just one of the Barcelona playmakers who grew up watching Lionel Messi play for the club. The 26-year-old is actually incredibly versatile, with the ability to play on the wing or as a centre-forward, as well as in the number 10 role. She recently showed her technical prowess with a fantastic goal, scoring from halfway line against Rosengard in the Champions League.
8.Caroline Weir (Real Madrid)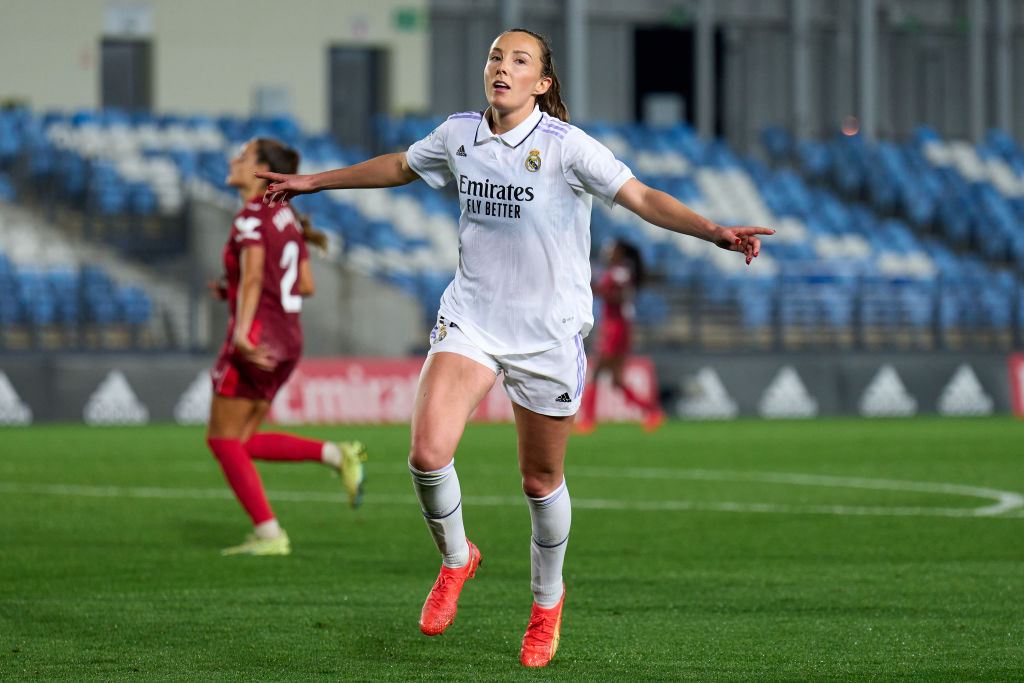 Caroline Weir has long been one of the more underrated players in the WSL, a vital part of Manchester City's midfield, but it's her move to Real Madrid this summer that has seen her really blossom. In Madrid she has been made the centerpiece of that Spanish side, used widely at times, but has been allowed to float wherever she pleases.
Weir has been at the center of Real Madrid's attack, scoring five goals and five assists in her first nine Liga F appearances, as well as scoring the goal that knocked her former club Manchester City out of the Champions League. She's also a big fan of lobbing a goalkeeper, something Manchester United's Mary Earps knows all too well.
7. Vivianne Miedema (Arsenal)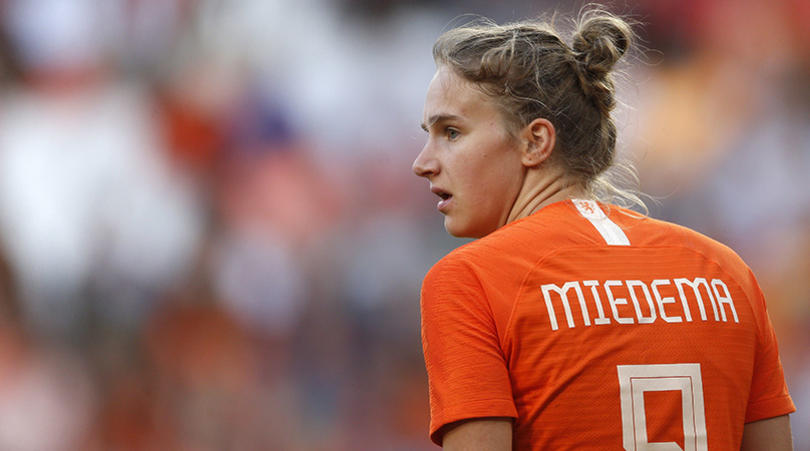 Vivianne Miedema of Arsenal has had a strange few years. Once regarded as one of the best strikers in the world, her preference for playing in a deeper position combined with Arsenal's recruitment of Swedish striker Stina Blackstenius has seen her being used primarily as a playmaker this season.
Miedema is also battling a COVID-19 infection she contracted during the European Championships, which led to her taking some time off early in the season. There have been flashes of her brilliance for Arsenal this year, but it remains to be seen if she can be as effective as a number 10 while devastating as a number 9.
6. Jill Roord (Wolfsburg)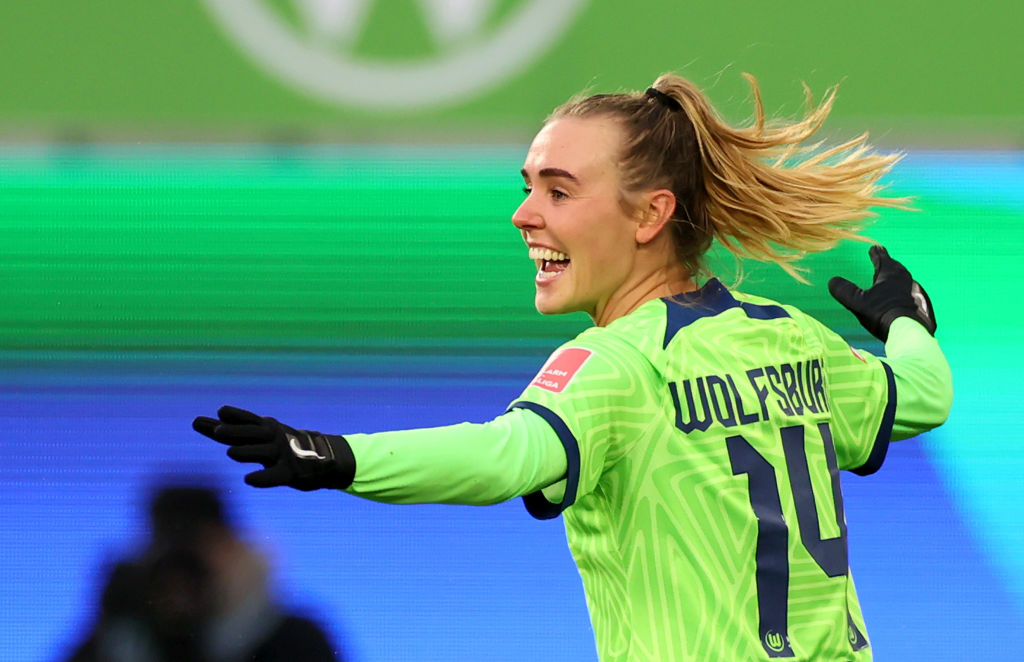 Former Arsenal playmaker Jill Roord has really come into her own since moving to Wolfsburg two seasons ago. Since joining Die Wolfinnen, she has proven what an effective finisher she can be, with only Tabea Waßmuth scoring more goals than her in last year's Frauen Bundesliga title-winning season.
Her goal against Barcelona in the Champions League semi-final second leg was a prime example of this, helping to lead her team to a famous win even as they exited the group stage. Roord has already scored five goals in seven starts and is an essential part of a squad that many in European football will look on with disdain.
5. Ella Toone (Manchester United)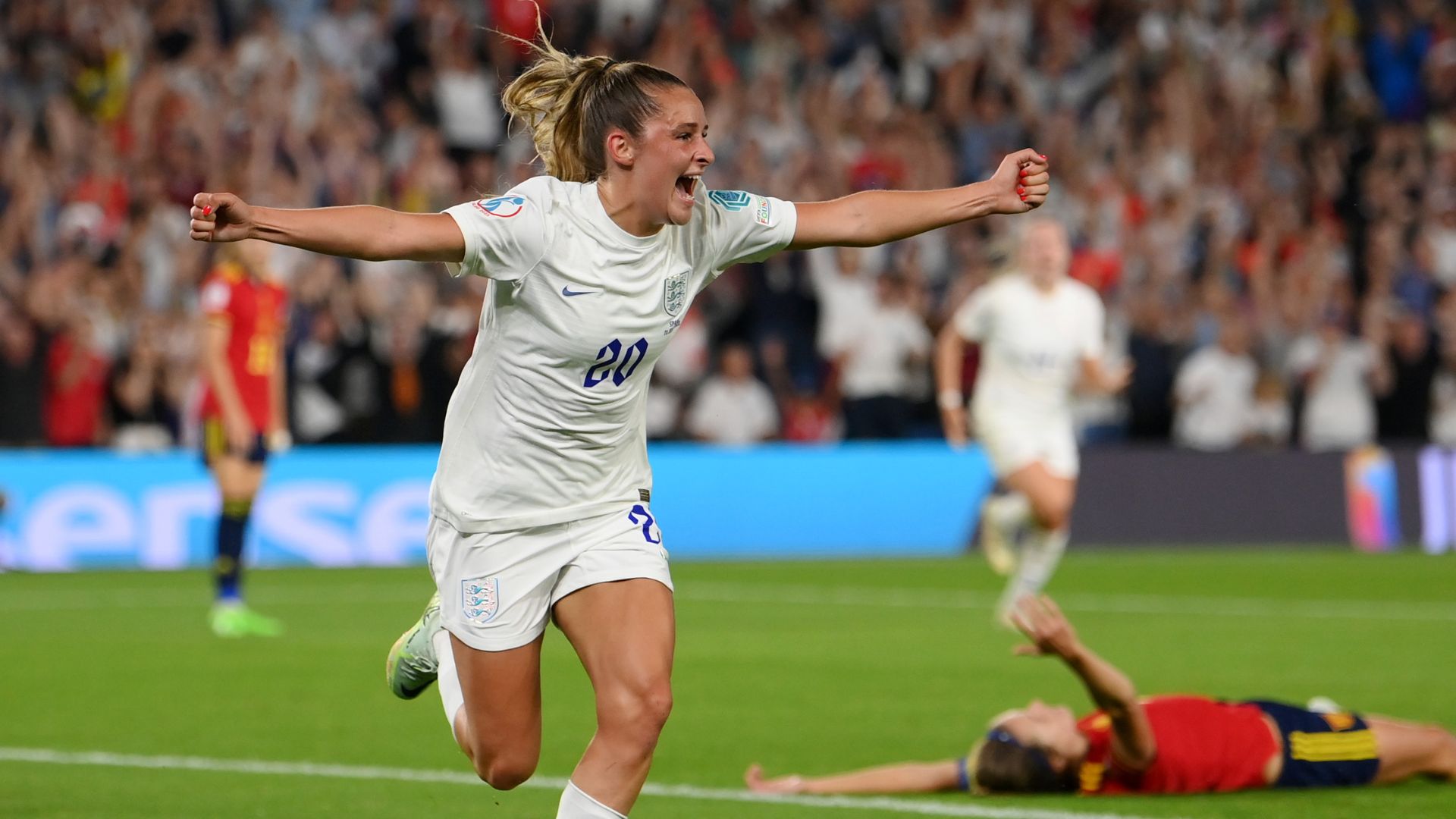 Manchester United's Ella Toone has rightfully announced herself on the international scene as one of Sarina Wiegman's effective super-subs in England's Euro 2022 winning campaign. Toone scored the opener in the final at Wembley, a delightful lob over German goalkeeper Merle Frohms that seemed to take forever to fall into the back of the net.
For United, Toone continues to improve and the club clearly see her as their face, giving her a contract that runs until 2026. Her confidence grows every week and the relationship she has built with the attacking players around her helps propel her forward United to a title challenge in the WSL this season.
4. Pernille Harder (Chelsea)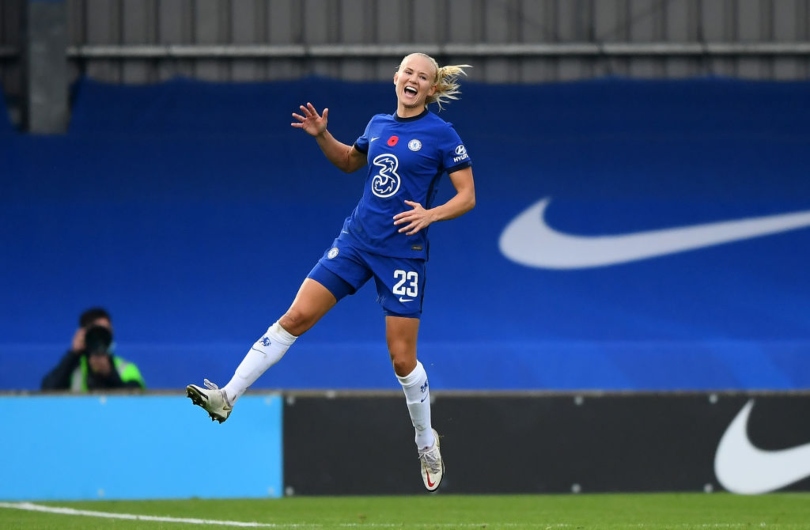 When Chelsea brought Pernille Harder from Wolfsburg to London, the world record signing came off an incredible season in which she scored 27 goals in 21 Frauen-Bundesliga games and helped them reach a Champions League final.
Harder may not have set the same records as in Germany, but that doesn't mean she hasn't made an impact at Chelsea. Her athleticism means she's one of the most important figures in Emma Hayes' high press, but unfortunately, injury issues have limited her ability to run sideways consistently. She is currently out with a long-term hamstring injury.
3.Fran Kirby (Chelsea)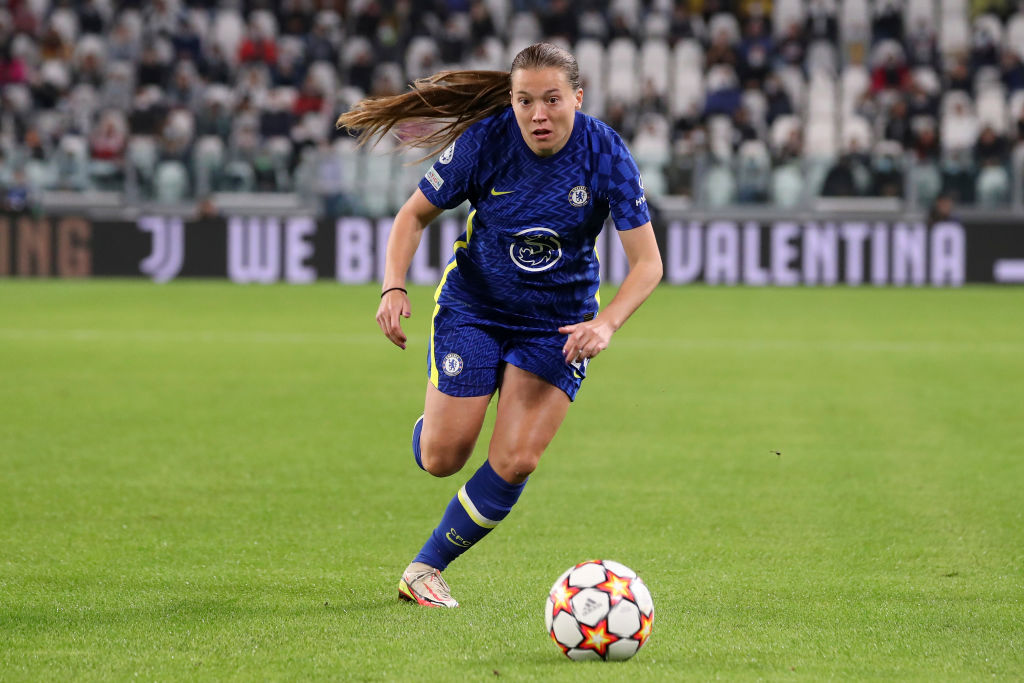 Fran Kirby hasn't always played a central role, but it's always been something she's suggested is her preferred position. Everything Kirby does revolves around creativity. She is Chelsea's all-time top goalscorer and has brought out the best in countless players, not least Sam Kerr, who she partnered with to propel Chelsea to the 2020/21 WSL title and the Champions League final.
Despite the pressures she has faced in her career, including several serious injuries and a career-ending bout of pericarditis, she has shown that she is capable of playing at the very highest level. Chelsea always look sharper with Kirby in the team and she came back from a long illness to start every match at Euro 2022, a testament to Sarina Wiegman's confidence in her.
2. Aitana Bonmati (Barcelona)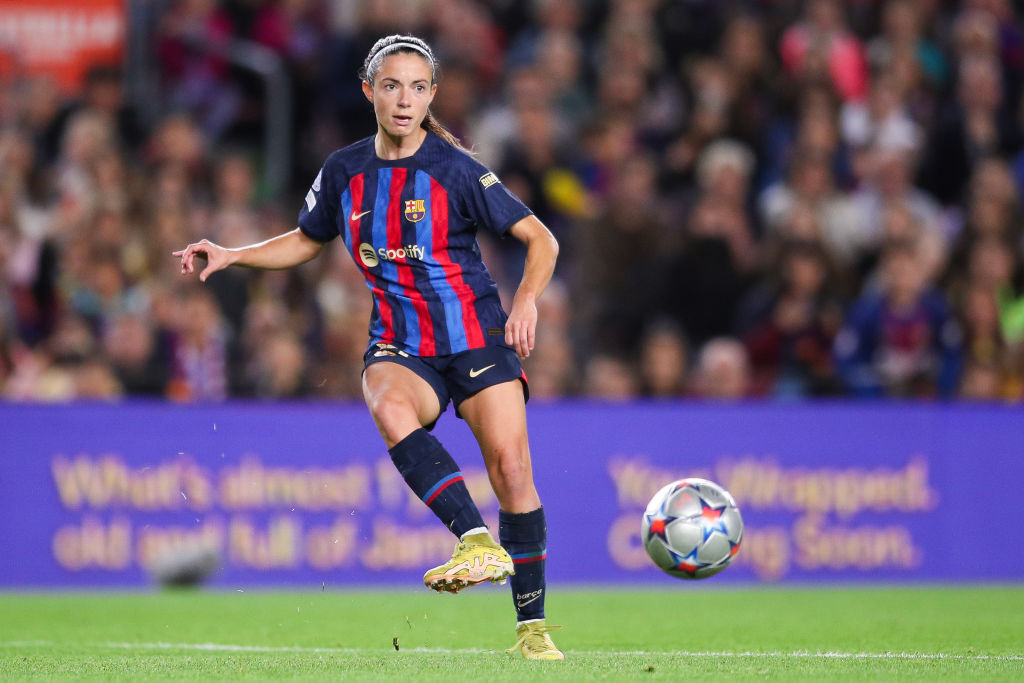 It would be simplistic to simply describe 24-year-old Aitana Bonmati as a younger version of Alexia Putellas, but the similarities are undoubtedly there. While Aitana has played a slightly deeper midfield role in recent seasons, Alexia's ACL injury has put Aitana in the spotlight. Not only does she continue to play on the pitch, she has also become a bigger leader on the pitch for Barcelona.
With four goals in three Champions League appearances this season, she has certainly delivered when it comes to scoring goals. But in reality, Aitana is an all-round superstar whether passing or pressing. She has more than the ability to become the best player in the world.
1. Alexia Putellas (Barcelona)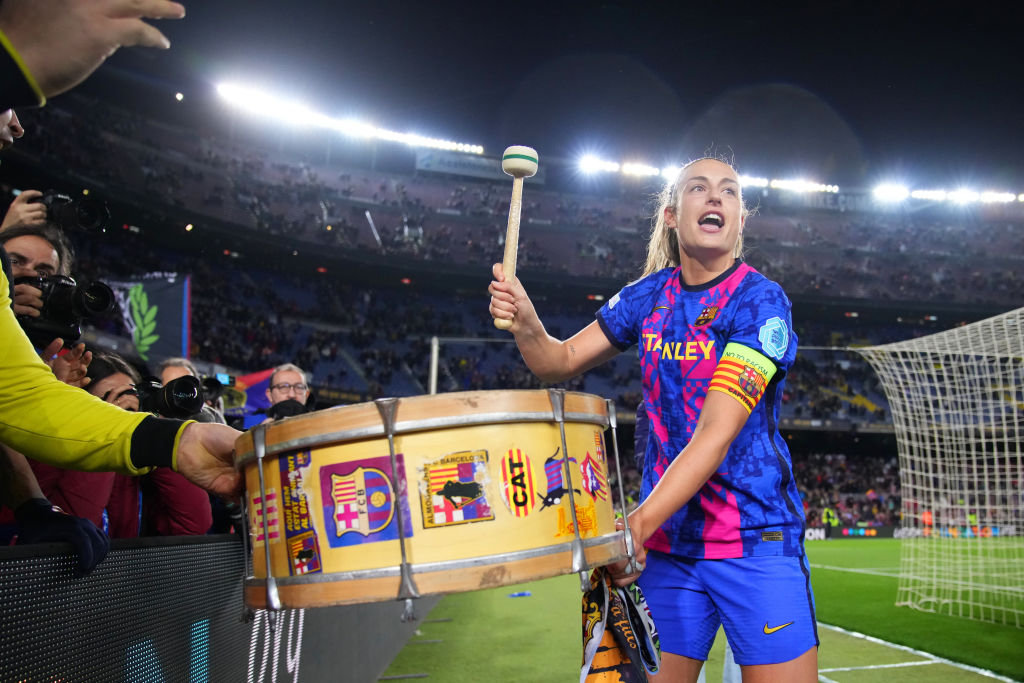 The first woman to win the Ballon D'Or twice in consecutive years, it's hard to argue that there's a player in the world right now who's accomplished more than Alexia Putellas. The 28-year-old spent a year at La Masia and is the most complete distillation of the Barcelona football club.
With her as the main player, Barcelona has established itself as the best women's team in the world. Last season was personally her most successful to date, as she scored 29 goals in 36 Liga F and UWCL appearances, although perhaps the year before, where she lifted the Champions League trophy, meant the most.
Out with an ACL injury sustained a few days before Euro 2022, it is unclear if Alexia will be back before the end of the season. But there's no doubt that when she returns, she'll be stepping back into the mantle of the best female player in the world.

#Ranked #womens #game #makers #world