Soccer
Ranked! The 10 best left-wing women in the world
The winger role is one of the most exciting in football. The very best are able to trick full-backs with their speed and trickery on the ball. Some are goal scorers, while others specialize in creating for other players on their team. Here are our top 10 best left wingers for women in the world.
Best Left Women in the World: 10. Lieke Martens (Paris St-Germain)
Lieke Martens' summer move to Paris St-Germain caused some controversy. One of the mainstays of Barcelona's incredibly dominant team, she had apparently hinted that she would sign a new contract with the Catalan club before suddenly emerging in the French league. Paris St-Germain are a team shrouded in off-field controversy, but Martens was a breath of fresh air at the start of the season. She scored two crucial goals in the second qualifying round of UWCL and helped ensure they reached the group stage.
9. Morgan Weaver (Portland Thorns)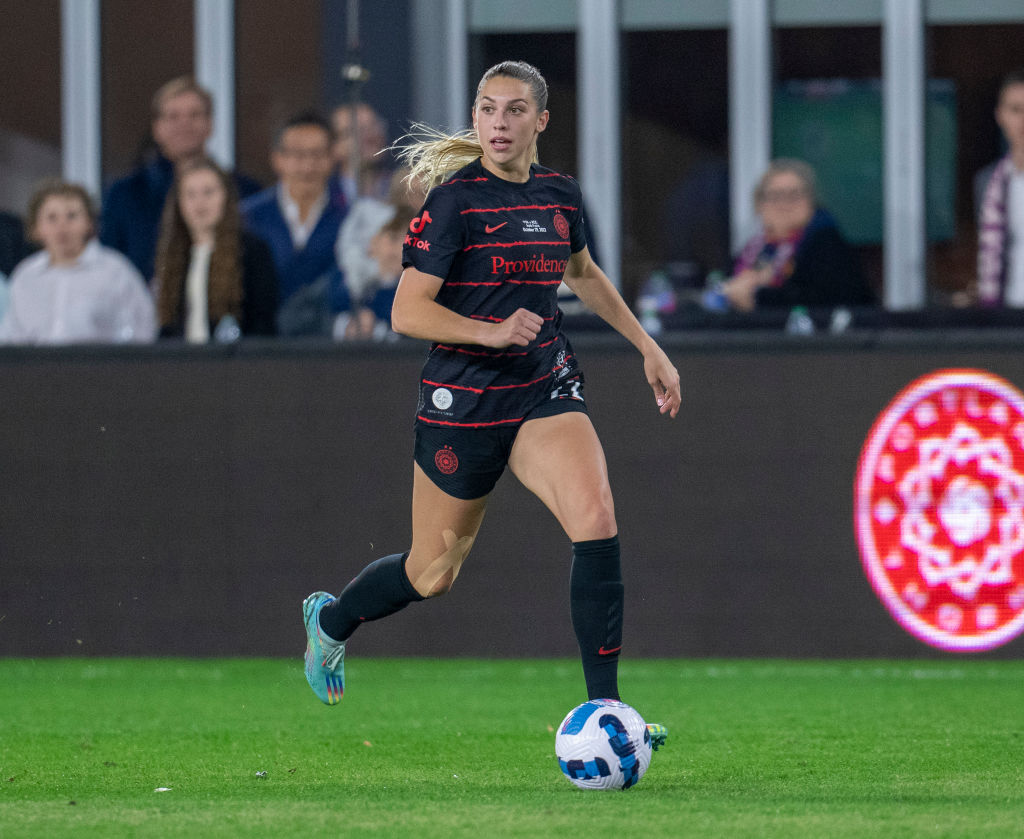 Morgan Weaver was selected as the second overall pick in the 2020 NWSL draft by the Portland Thorns, but it's her second NWSL season that she's really starting to shine. A poor run of finishes in 2021 returned to normal in 2022 with Weaver scoring seven goals and three assists during the regular season, starting both the semifinals and playoff finals. Both her goals and contribution were second highest among the Thorns, behind only Sophia Smith, and with the U.S. Women's National Team going through a transition period, Weaver has a chance to take the next step.
8. Sveindis Jane Jonsdóttir (Wolfsburg)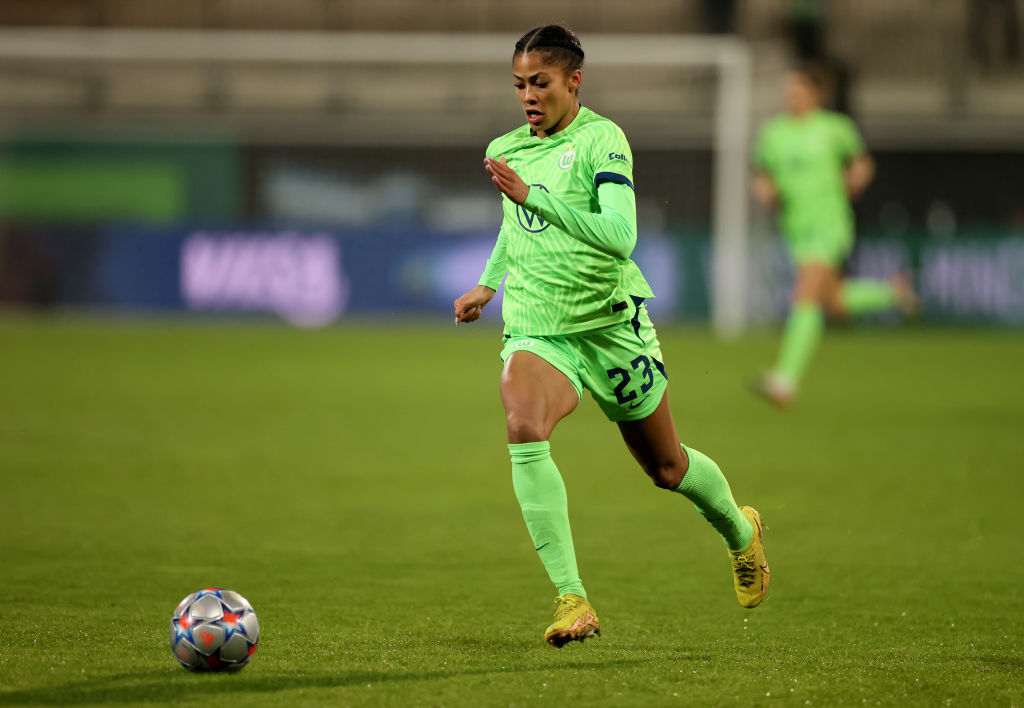 Icelandic winger Sveindis Jane Jonsdottir is only 21 years old but looks set to become one of the most dominant wingers in football in the coming years.
Jonsdottir is one of the fastest players in the world, reaching a top speed of 31.7 km/h during Euro 2022, the highest of the tournament. She is an incredible asset in counterattacks and can easily outsmart defenders. But it's not just her speed and technical skills that help her. Jonsdottir also has a spectacular long throw, which allows her to cause chaos in the opponent's boxes.
7. Jule Brand (Wolfsburg)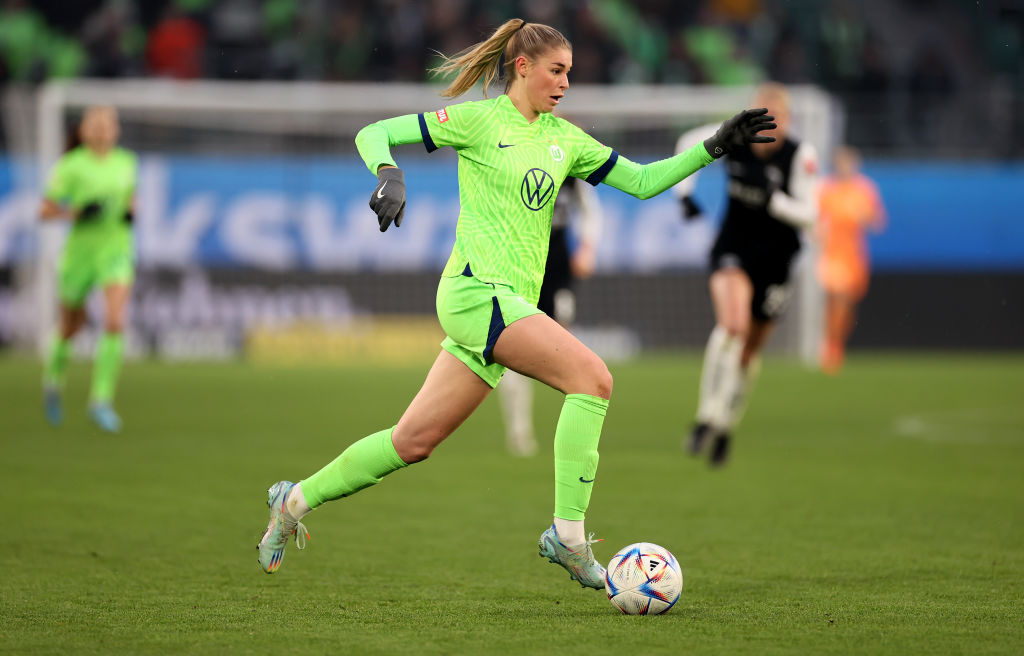 Winner of the inaugural Golden Girl award, 20-year-old Jule Brand has long attracted attention for her eye for goal and technical prowess. She was the star of a Hoffenheim side that made it to the UWCL for the first time last season, nearly causing Arsenal's demise in the group stages of the competition, and Wolfsburg moved quickly to get their hands on her.
She was the youngest member of Germany's Euro 2022 squad, making two starts, including in the final itself, and recently scored for Germany against the USA. Brand is an electric player to watch, always looking for something exciting with the ball, and she's only getting better.
6. Caitlin Foord (Arsenal)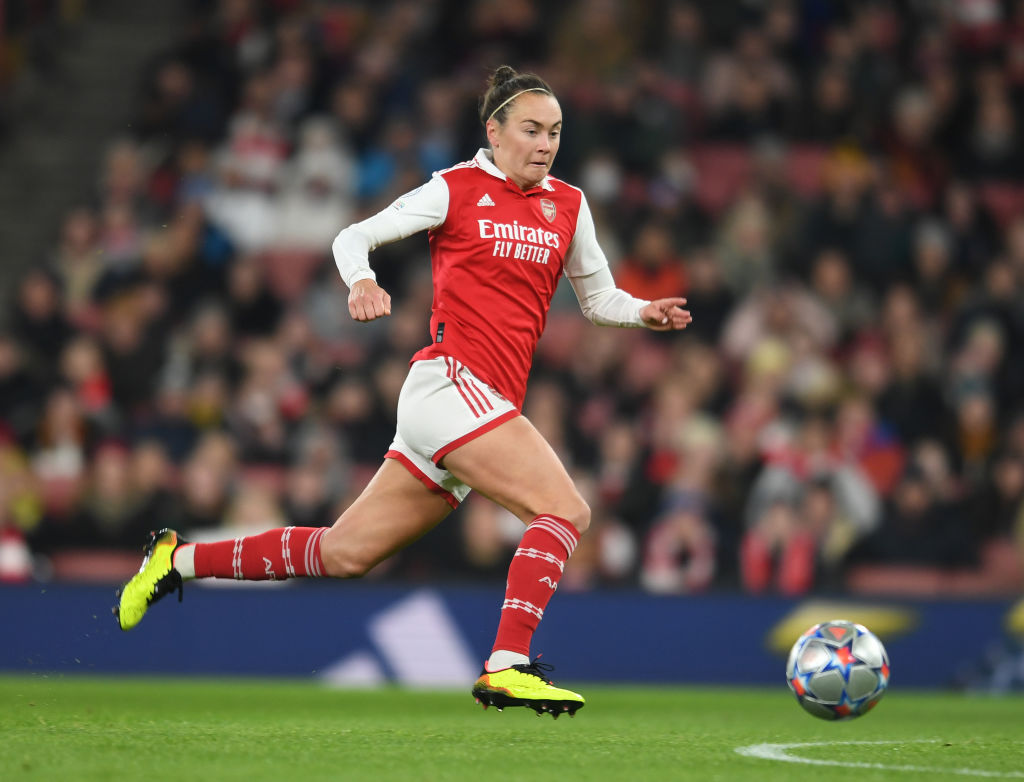 It's hard not to see every Australian player with one eye on the 2023 World Cup right now, but Caitlin Foord seems to be on top form at just the right time. In recent international appearances, Foord has been the attacking star, eclipsing Sam Kerr while remaining incredibly reliable for Arsenal.
Foord's brilliance stems from her chameleon-like ability to do different things depending on what is asked of her. She can hook in, change sides, play as a striker or hang out more. Her five assists in the Women's Super League this season already equals her best season of 2020-21.
5.Leah Galton (Manchester United)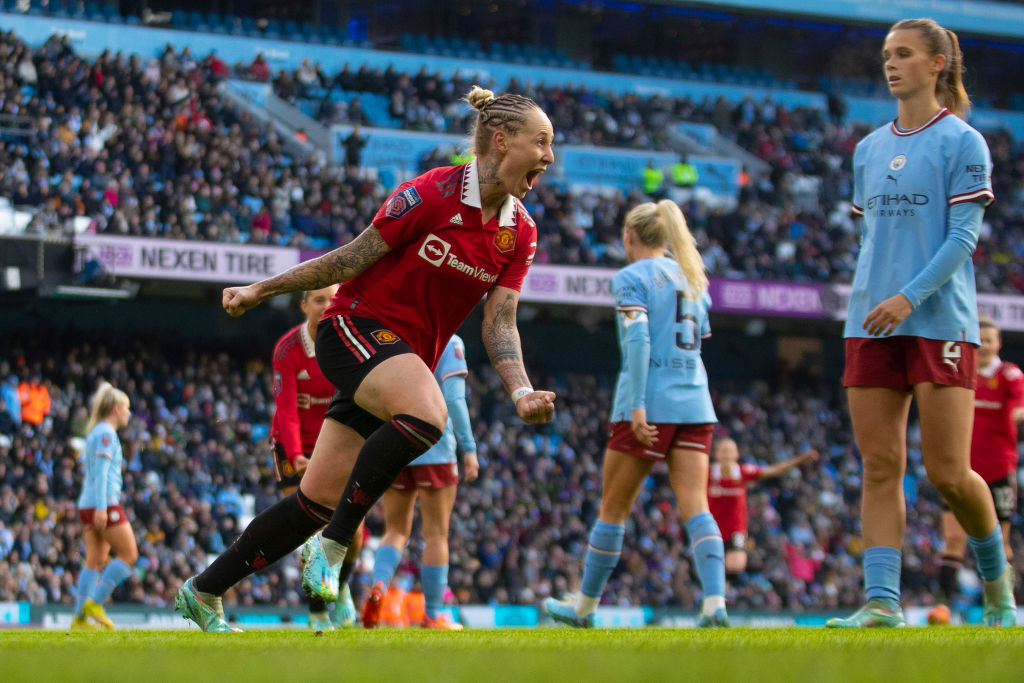 Leah Galton doesn't always get as much attention as others due to her decision not to play international football to focus on her mental health, but few left wingers have been as reliable as she has been in the Women's Super League in the past. few seasons.
Galton is a very strong finisher, regularly outperforming her expected goals throughout a season and already has four goals and three assists this year. Her interplay with Ella Toone allows her to enter the penalty area from different angles, causing all sorts of problems for the opposing full-backs as they cannot predict which way she will go with the ball. Within United's young attack, she brings a calm leadership that could help them reach Champions League football for the first time this season.
4. Sandy Baltimore (Paris Saint Germain)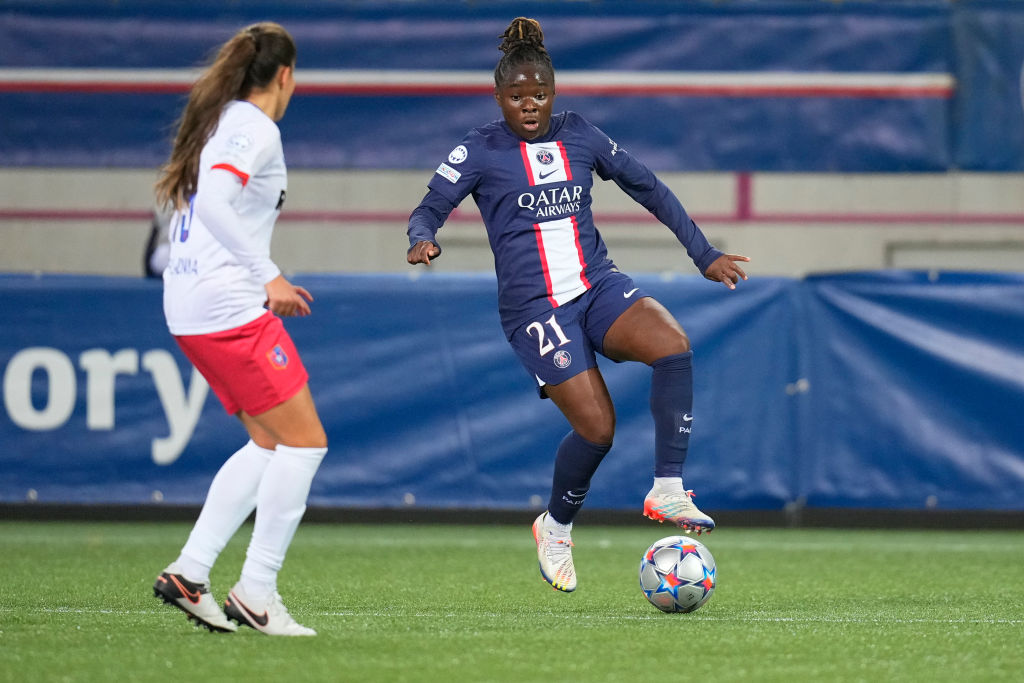 22-year-old Sandy Baltimore has been terrorizing the defense in the French league since she was 17. The speedy winger has the ability to tangle players with an incredibly powerful shot that regularly unleashes them from range.
Baltimore struggled with off-field issues, having been dropped from the France national team and left out of PSG's squad, but her return to the field coincided with a significant upturn in PSG's form. She has four goals and four assists in all competitions for PSG this year, recently scoring an important winner against local rivals Paris FC.
3. Klara Buhl (Bayern Munich)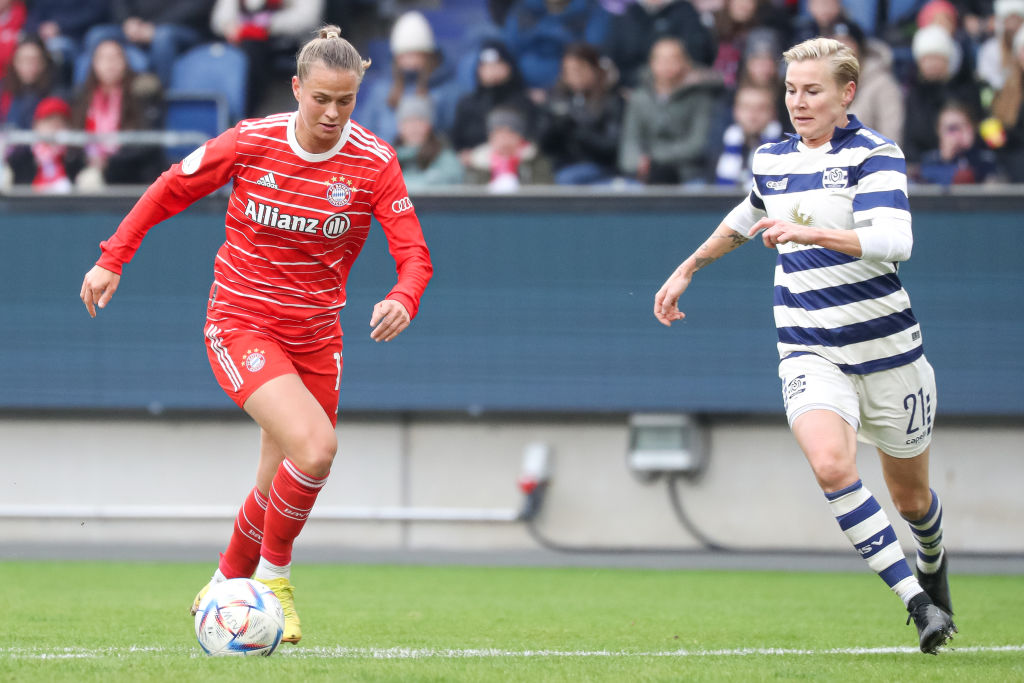 Klara Bühl came on the scene as an 18-year-old in Freiburg when she scored 11 goals in 20 starts for the Frauen-Bundesliga side. That earned her a move to Bayern Munich, where she has been a regular, making 17 starts and scoring 12 goals in their season winning the league.
Bühl has struggled to score the same goals in recent years, but she continues to pose a threat. She recently scored in Bayern's brilliant 3-1 win over Barcelona in the Champions League and looks set to get better now that she has signed a contract extension until 2025.
2. Guro Reiten (Chelsea)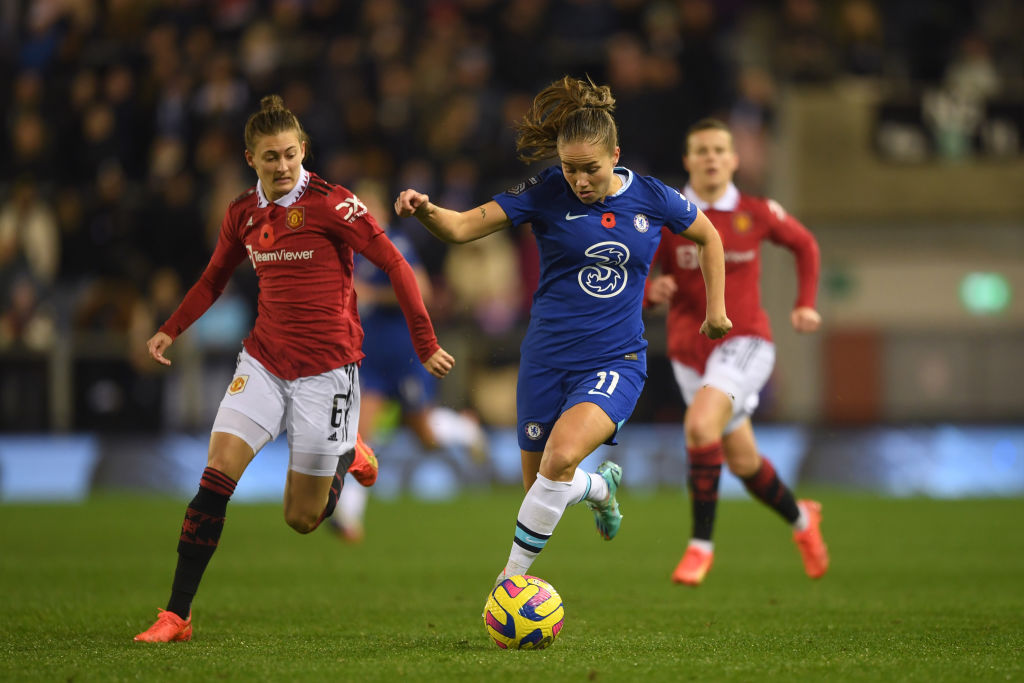 Guro Reiten's time at Chelsea has not always been easy. After an excellent first season, the arrival of Pernille Harder saw her playing time limited. That was until she was used at half-time in the Champions League final against Barcelona at left-back. Then it was about damage control, but she thrived in her new role and was Chelsea's joint second-highest goalscorer last year.
A change of form from Chelsea has seen her return to playing on the left wing this year and that is once again paying off for Reiten. She already has nine WSL assists – in a particularly brilliant first half at Leicester she saw four assists and one goal in 45 minutes – and the single-season record for assists is 12. You'd support her chasing that this year.
1. Lauren Hemp (Manchester City)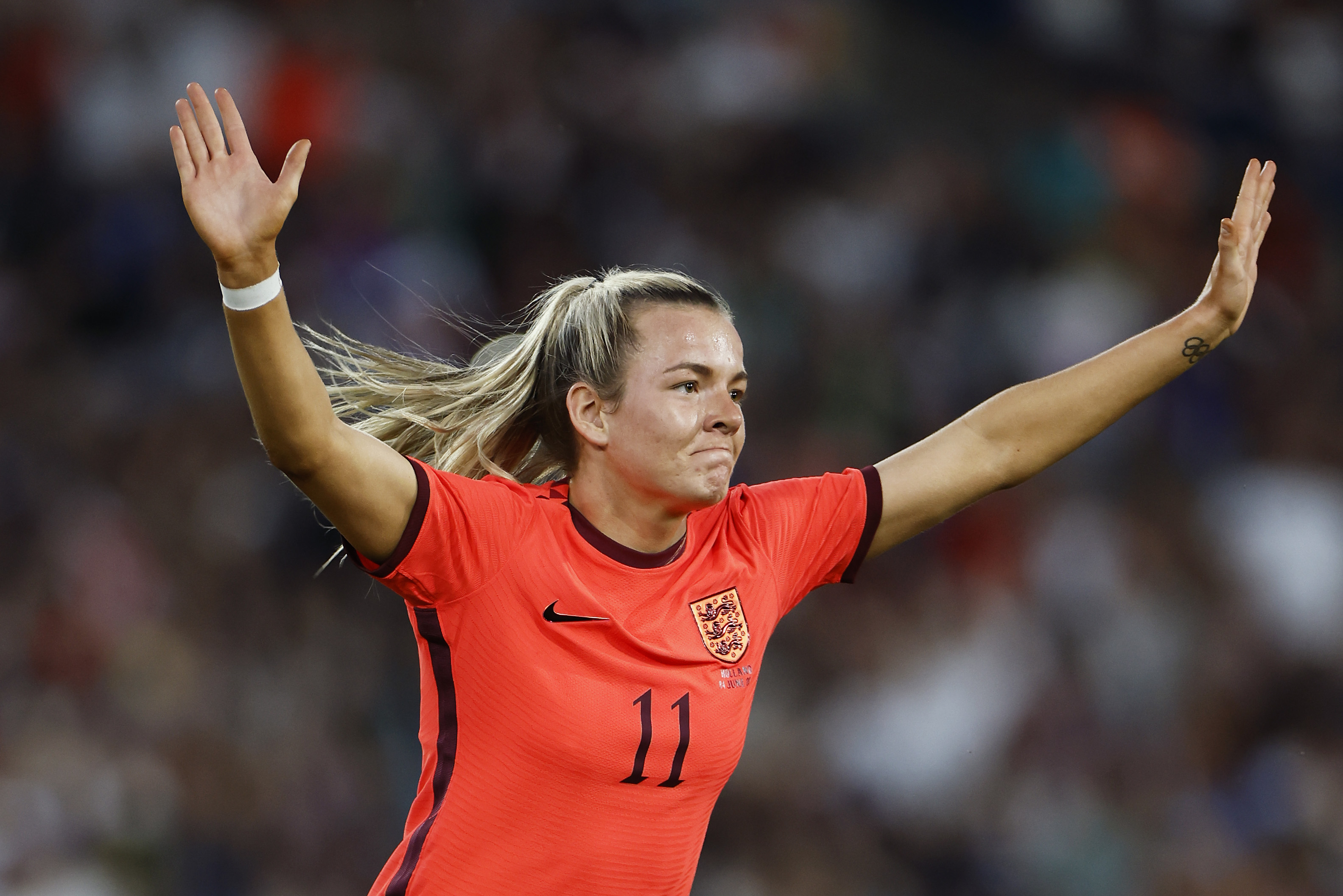 Four-time winner of the PFA Women's Young Player of the Year, Lauren Hemp has been a star since her days at Bristol City. An incredibly intelligent player capable of running straight at defenders, Hemp's threat exploded last season as she added goals to her game. With ten goals scored, she was the fourth top scorer in the WSL and meant that the defense suddenly had to think of another arrow to its bow.
Hemp was the offensive player with the most minutes under Sarina Wiegman at Euro 2022 and regularly stayed on the field when others around her were substituted. This was proof of how essential Wiegman saw her in the system. Hemp may not have been as direct under Wiegman as he was at Manchester City, but Wiegman used her attack from the flanks and switched sides with Beth Mead. That versatility has made Hemp the best left winger in the world.

#Ranked #leftwing #women #world