Soccer
In the magazine: The return of Marcus Rashford! Plus, Ted Lasso talks, 100 years of Wembley, Alan Sugar at Spurs and an exclusive talk with Tammy Abraham
Order the new issue here with free shipping (opens in new tab) – just select 'May 2023'.
Subscribe to FourFourTwo today and save! You get 13 issues a year…
First a message from our editor, James Andrew:
The year 2020 was a strange year for everyone around the world – a pandemic sweeping the globe, countries going into lockdown, life coming to a standstill.
The near future was bleak and uncertain. School PE classes were led by Joe Wicks, while a 99-year-old walked through his garden to raise money for the NHS.
Then there was Marcus Rashford, a young footballer with a working-class background in Manchester who was regularly featured in the back pages, but after taking a stance moved to the front pages. With schools closed, children had no access to free meals – Rashford challenged the government and was rightly praised for his efforts.
Now, after a difficult period on the pitch, the England striker is in the form of his life and has led Manchester United back into the circle of winners. In this issue, we take a look at his remarkable recovery.
If Rashford is inspiring in the real world, then Ted Lasso is in a fictional world. As the third season of the award-winning sitcom airs, we meet those behind a well-executed football show.
Elsewhere, we present our annual roundup of the Football League's top 50 players, which YOU voted for. As always, there was fierce competition…
Enjoy the mag.
Ps If you haven't already, take a look at FourFourTwo's YouTube channel (opens in new tab). We've been busy.
Marcus Rashford: The Return
Since CR7's departure from Manchester United in November, the form of a revived Marcus Rashford has been gaining momentum. The journey to this point wasn't easy though, via a heartbreak on penalties and a run-in with Boris. Andy Mitten takes a look at this incredible transformation.
EFL Top 50 Players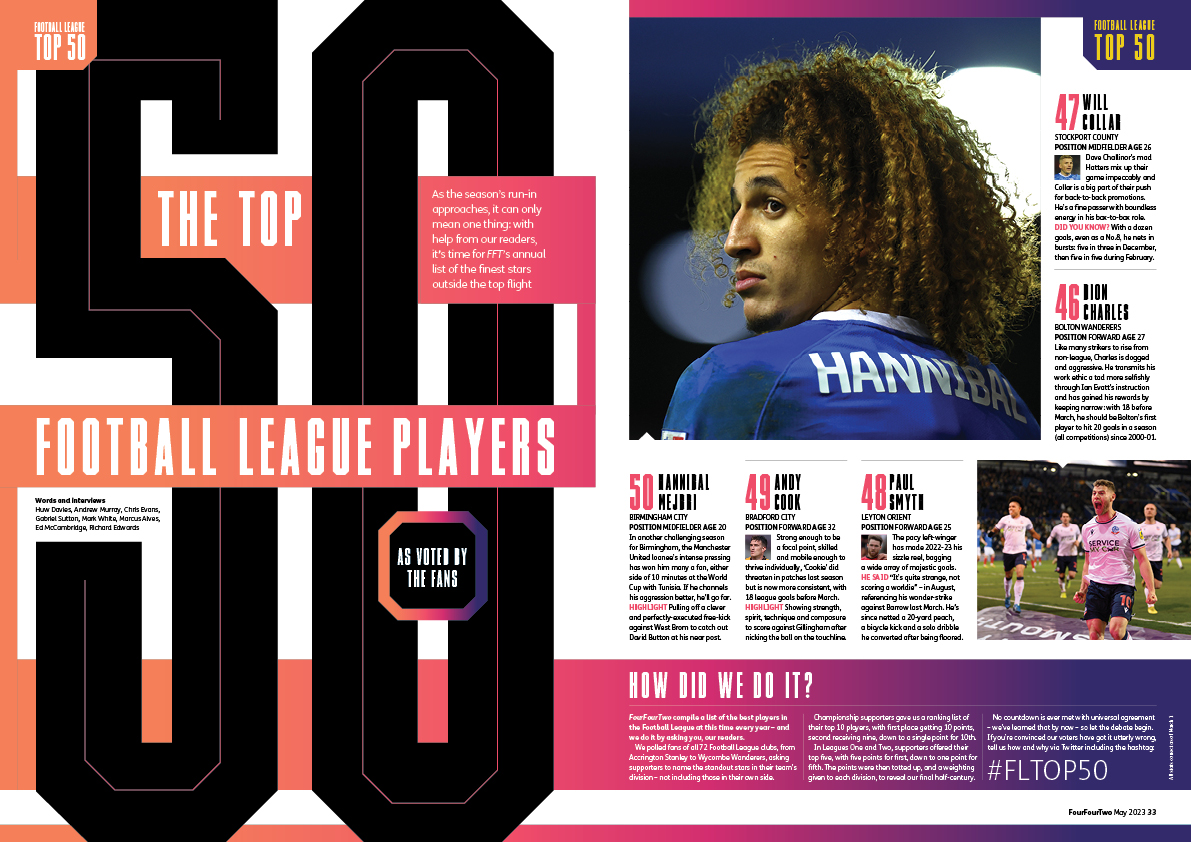 With the season run-in approaching, that can only mean one thing: with the help of our readers, it's time for FFTs annual list of the best stars outside the top flight. We speak exclusively with the goalkeeper of Leyton Orient Lawrence VigourouxNorthampton Town Sam HoskinsDerby County Conor HourihaneSheffield Wednesdays Barry BananaBurnleys Taylor Harwood BellisSunderland Amad DialloWatfords Joao Pedro and that of Coventry Viktor Gyokeres.
Exclusive Tammy Abraham interview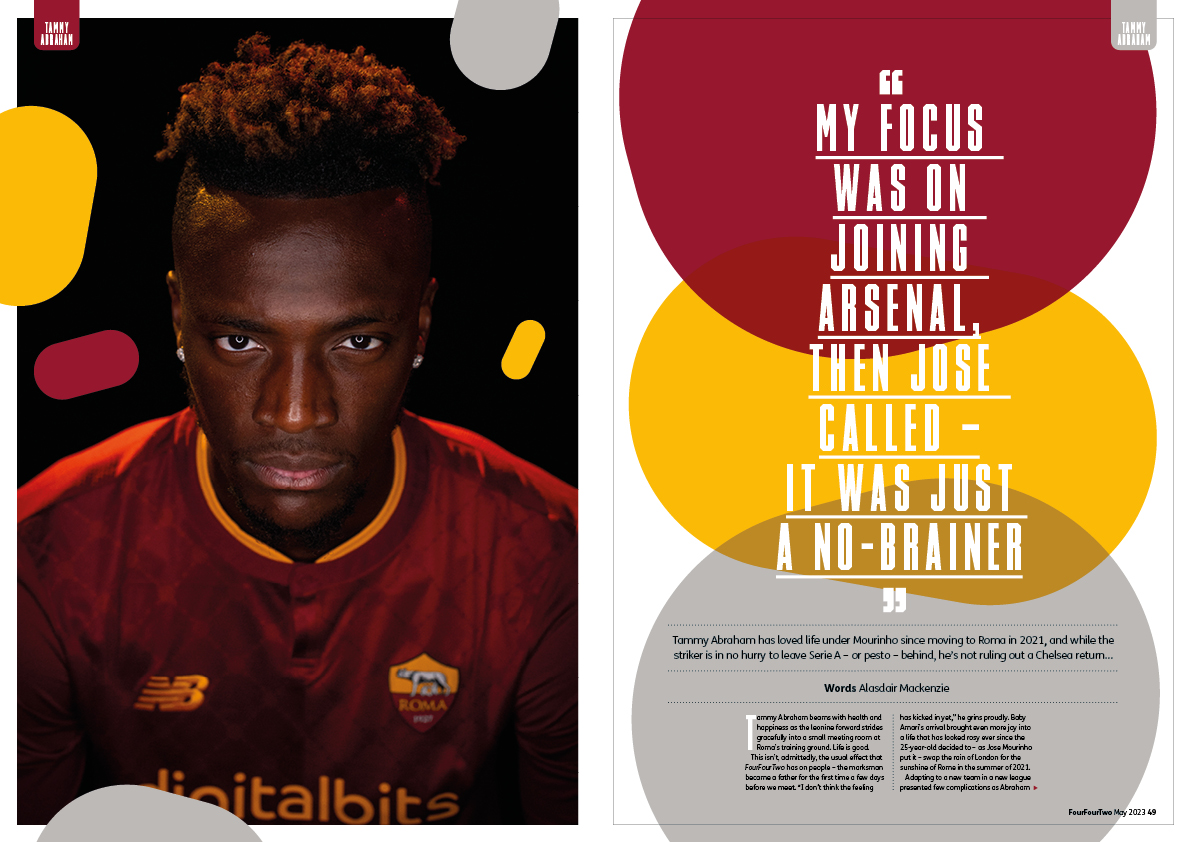 He has loved life under Mourinho since moving to Roma in 2021, and while the striker is in no hurry to leave Serie A – or pesto – behind, he is not ruling out a return to Chelsea…
It's time to talk to Ted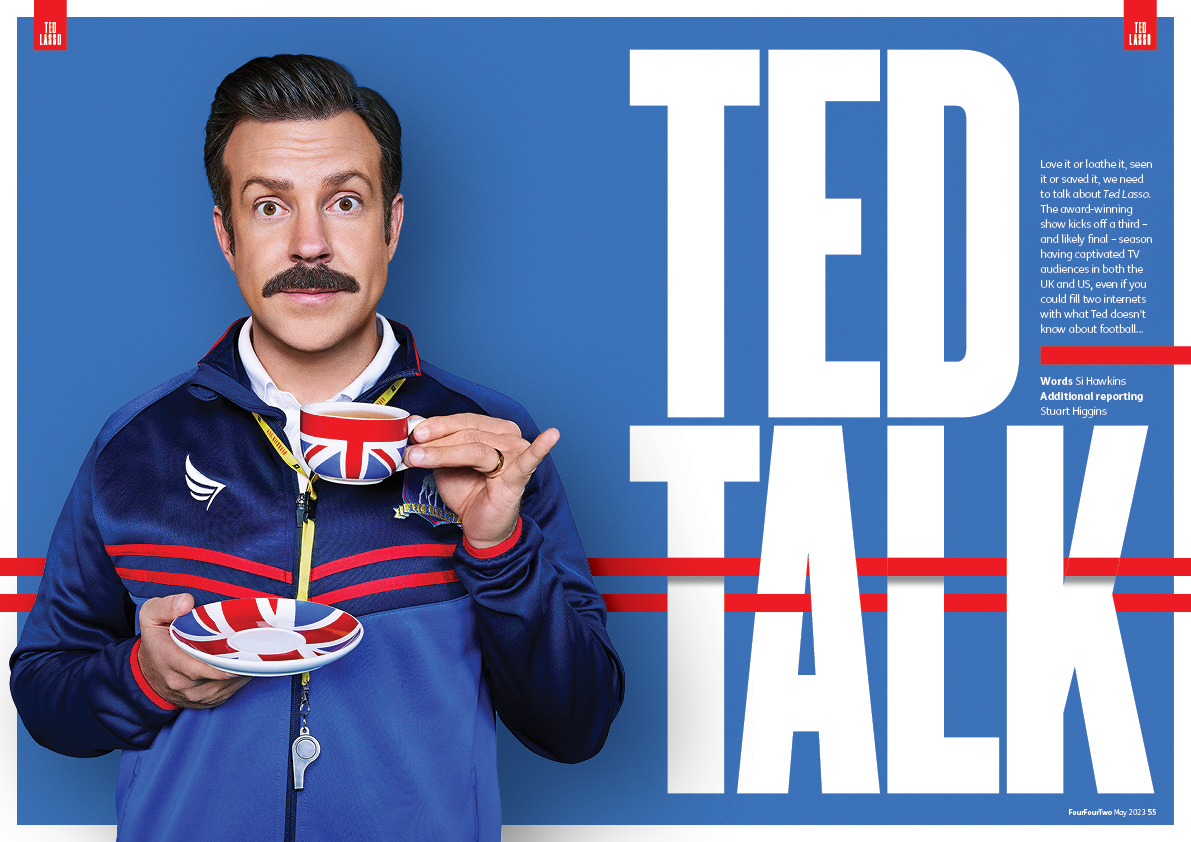 Love it or loathe it, seen it or kept it, we need to talk about Ted Lasso. Kicking off a third – and likely final – season, the award-winning show has captivated TV audiences in both the UK and the US, even if you could fill two internets with what Ted doesn't know about football. We speak with the cast to find out what makes Ted tick.
The tragic story of Valencia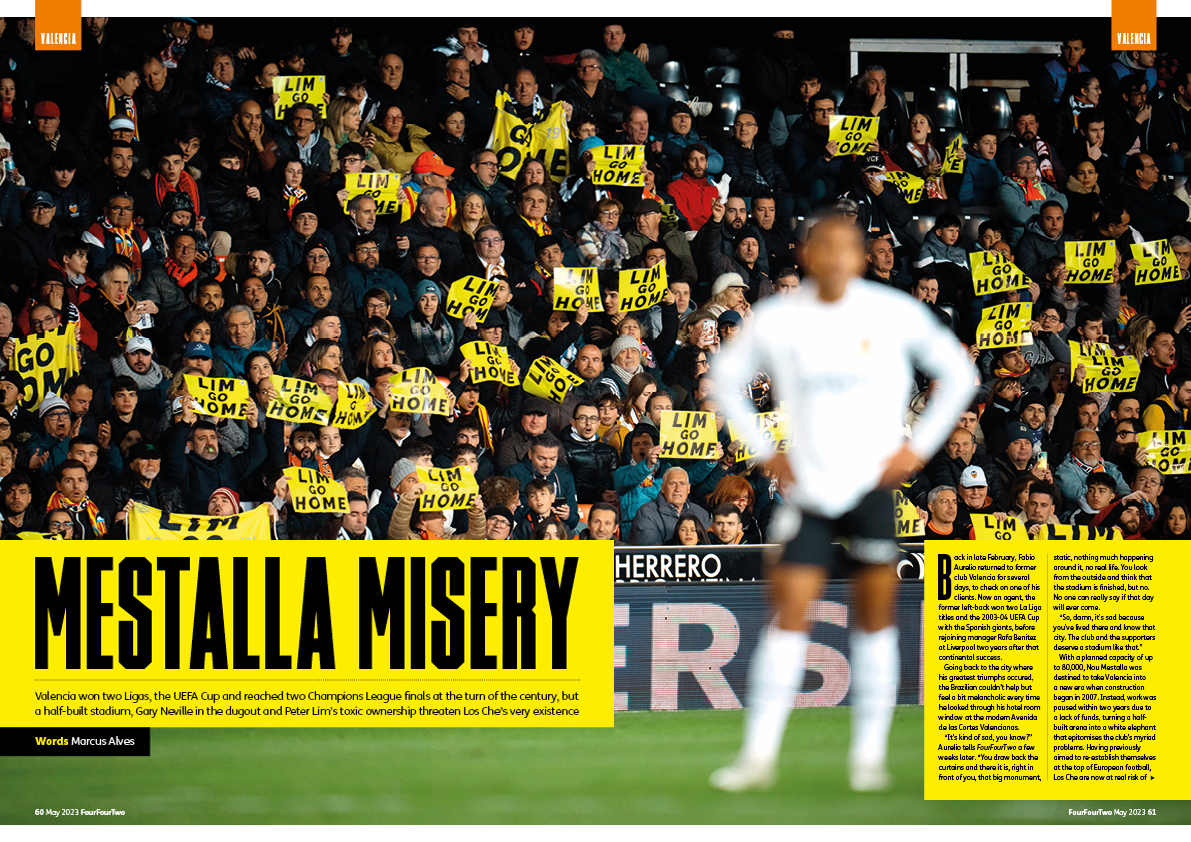 They won two leagues, the UEFA Cup and reached two Champions League finals at the turn of the century, but a half-built stadium, Gary Neville in the dugout and Peter Lim's poisonous possessions threaten the survival of Los Che.
100 years of Wembley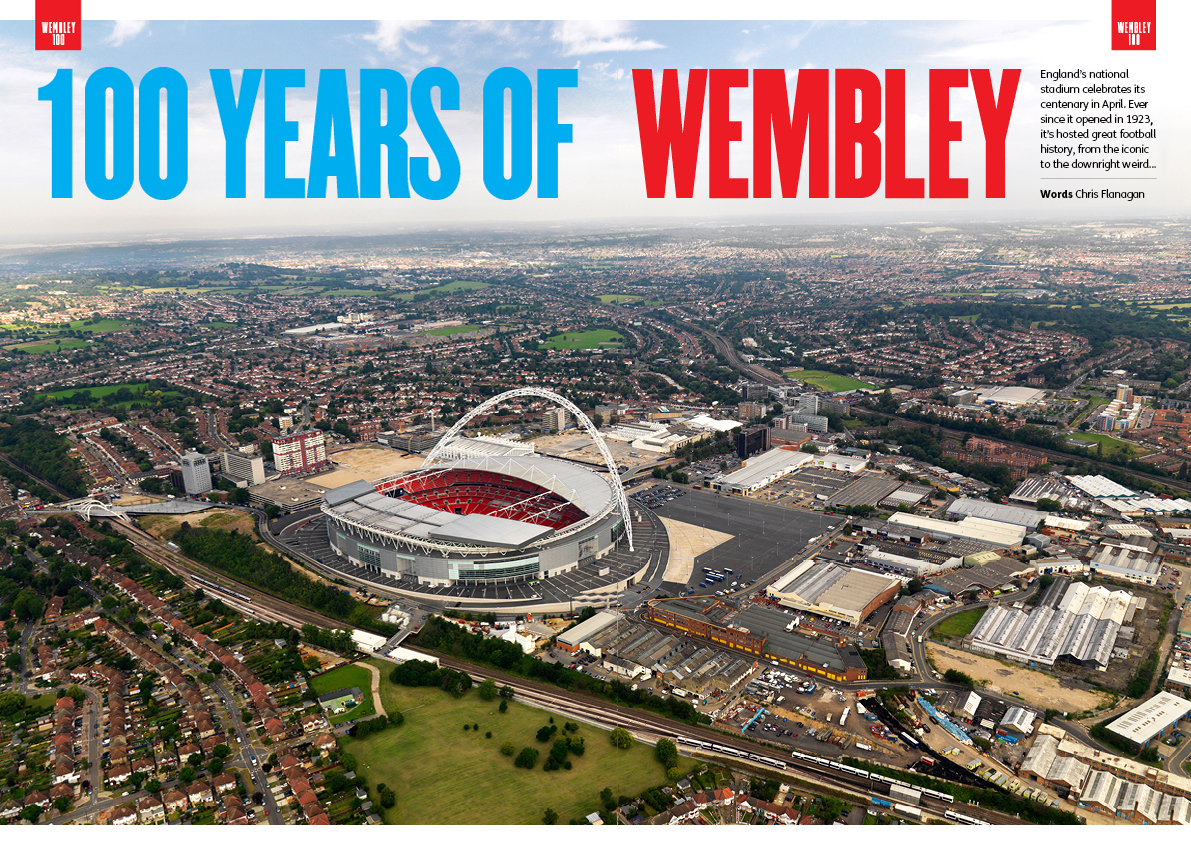 England's national stadium celebrates its 100th anniversary this month. Since opening in 1923, there's a great history of football on display, from the iconic to the downright bizarre…
The WSL Haaland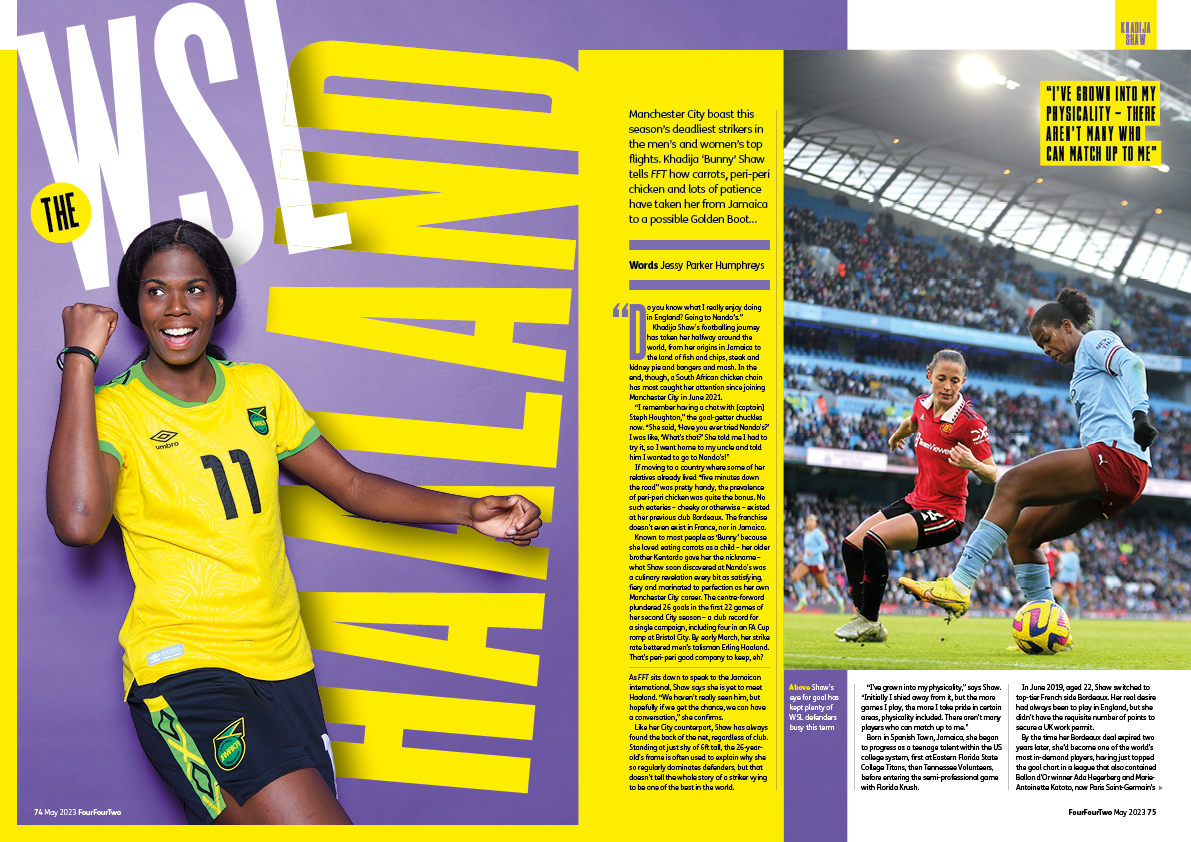 Manchester City boast this season's deadliest strikers in the men's and women's top flight. Khadija 'Bunny' Shaw narrates FFT how carrots, peri-peri chicken and a lot of patience got her from Jamaica to a possible Golden Boot…
Give some sugar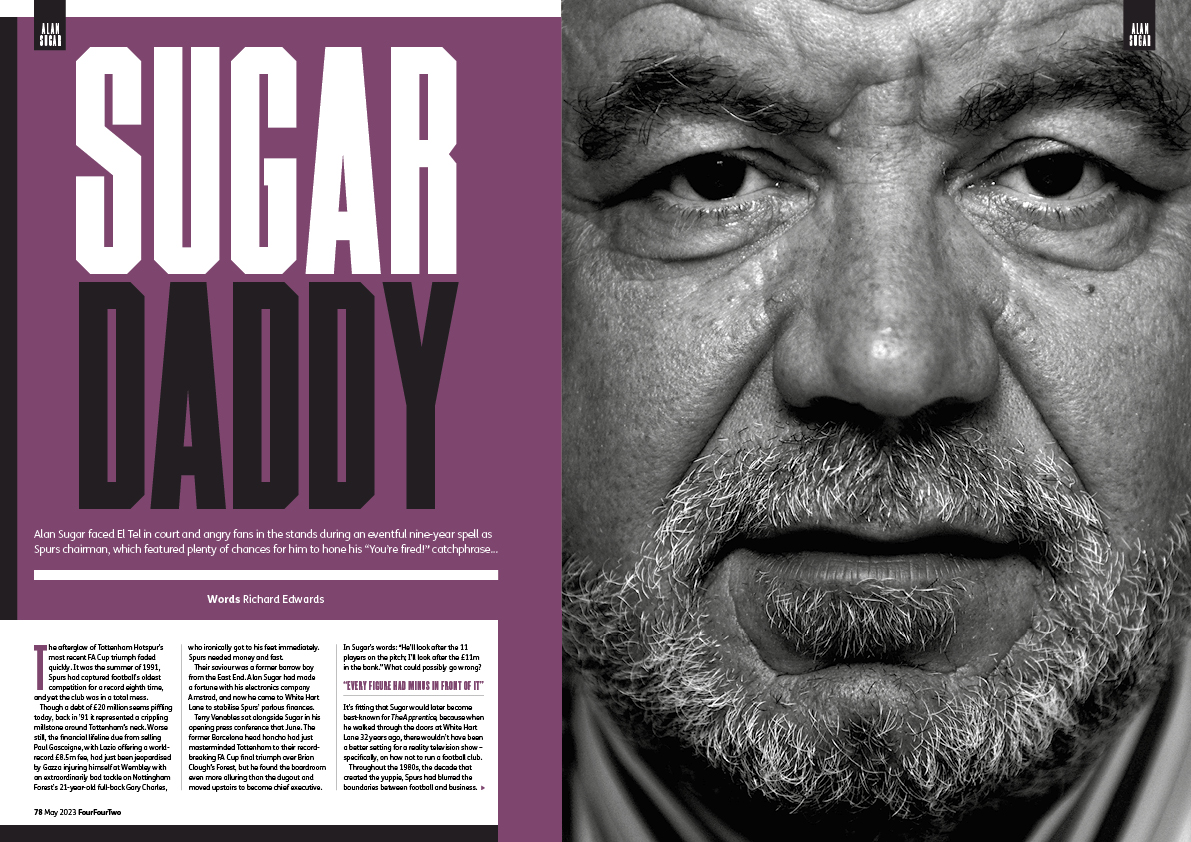 Alan Sugar faced El Tel in court and angry fans in the stands during an eventful nine-year period as Spurs chairman, it provided plenty of opportunities for him to say his "You're fired!" slogan…
around the grounds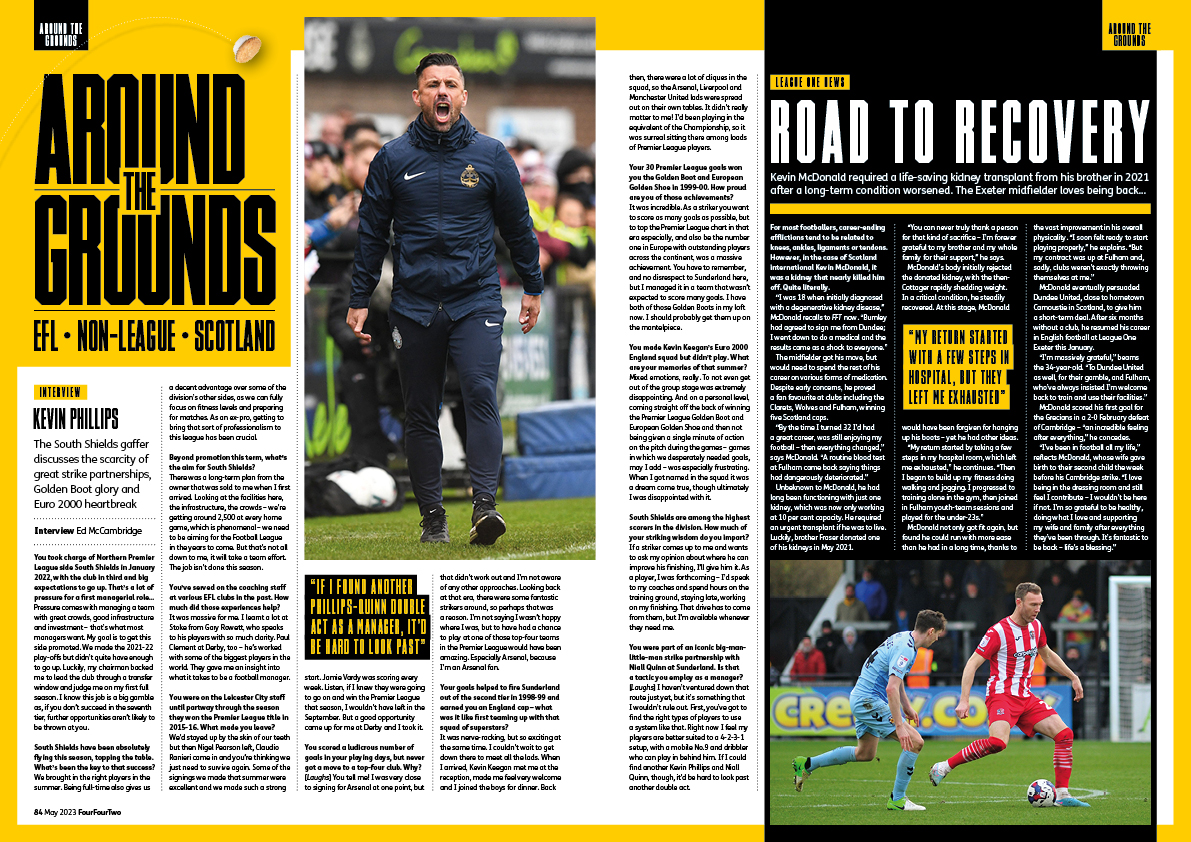 In our dedicated section for all things EFL, non-league and Scotland, we talk to former Golden Boot winner Kevin Phillips, as he pursues promotion in the seventh tier of English football with South Shields. Former Fulham and Scotland midfielder Kevin McDonald tells the extraordinary story of his life-saving kidney transplant. Cambridge United podcasters Owen Kiernan and Jordan Worland, van Under the abbey stand discuss the permanent of the club's Irish Messi, Beckball and Lionel Perez. Bayern star on loan from Rangers Malik Tilman goes under the radar in 'Boy's A Bit Special', and the city of York make time for kit crimes (with a beautiful shot by Graham Potter). Do you remember the 1998 Champions League winner who played for Walsall? We're profiling him The unlikely guys. Wigan 8 (Eight) Hull 0 is being reviewed for The game is gone section, and from Kilmarnock claims to fame are broadcast, including their link to Marie Osmond.
Pippo Inzaghi answers YOUR questions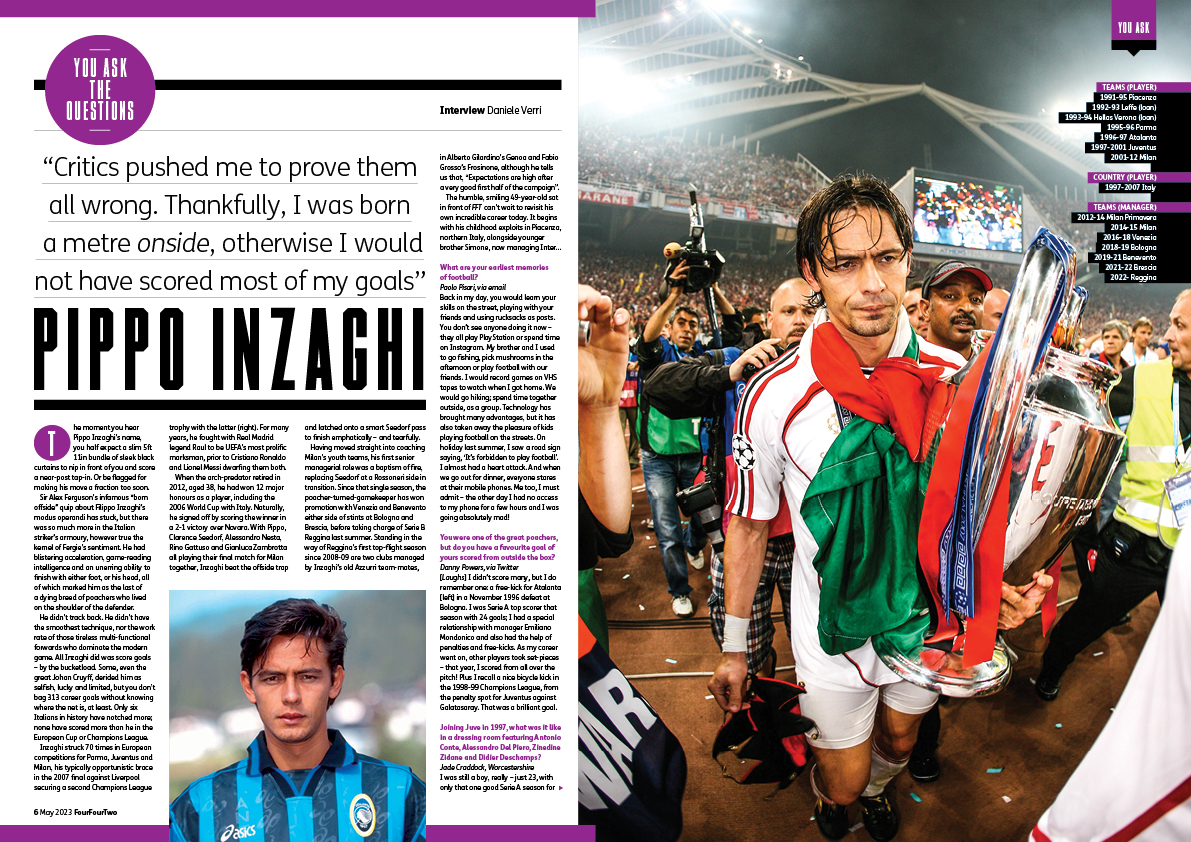 Pippo Inzaghi insists he was born one meter on side as he addresses those Alex Ferguson taunts (and a Johan Cruyff joke) and he reveals he keeps a photo of himself playing at Fratton Park next to his bed, and discusses a move to Watford that almost became a reality.
Prior to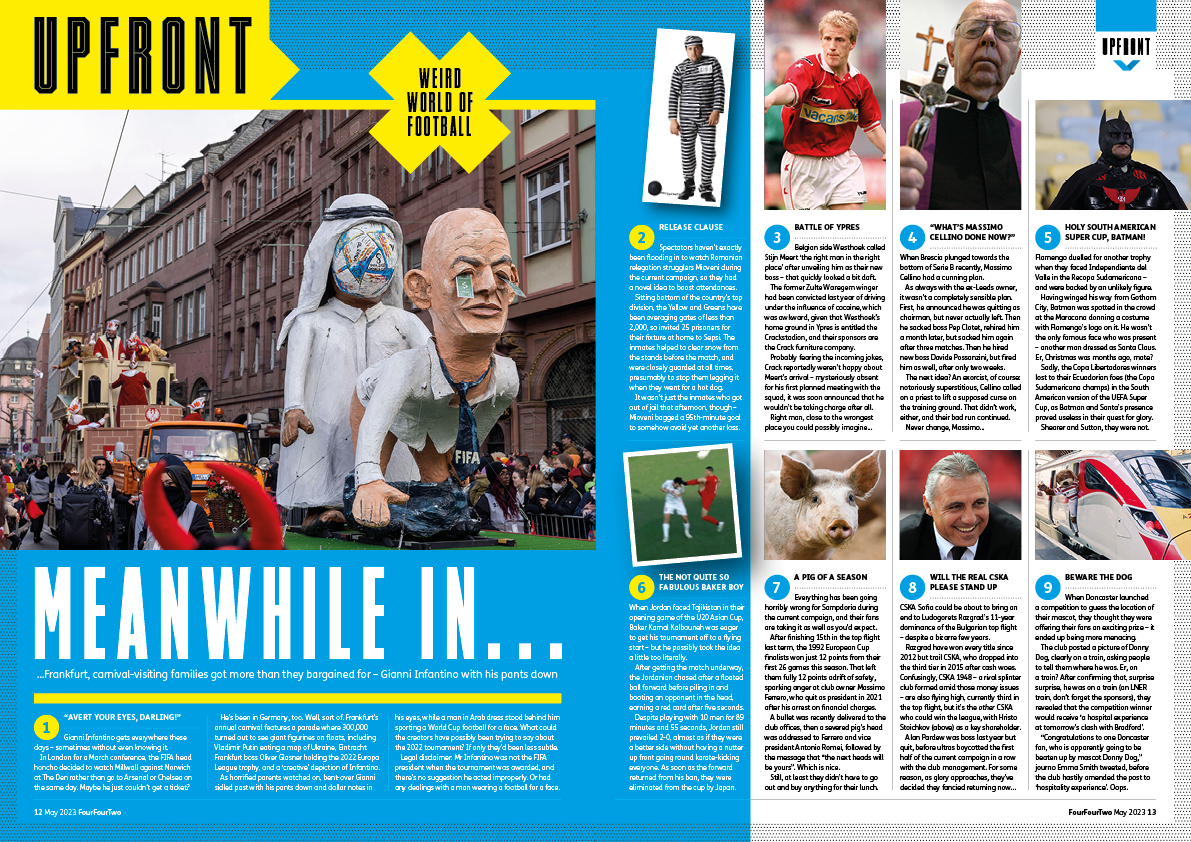 The centerpiece of this month FourFourTwo reveals Donny Dog's violent streak, Charlie Adam's complaint about Scotland, an Egyptian who hates robots, and Jules Breach introduces himself ahead of an exclusive FourFourTwo to collaborate. There's also news of a play on Gareth Southgate, as we chat exclusively with Marcos Rojo, who holds back tears as he discusses a £300,000 fine handed to him by Louis Van Gaal.
Player lounge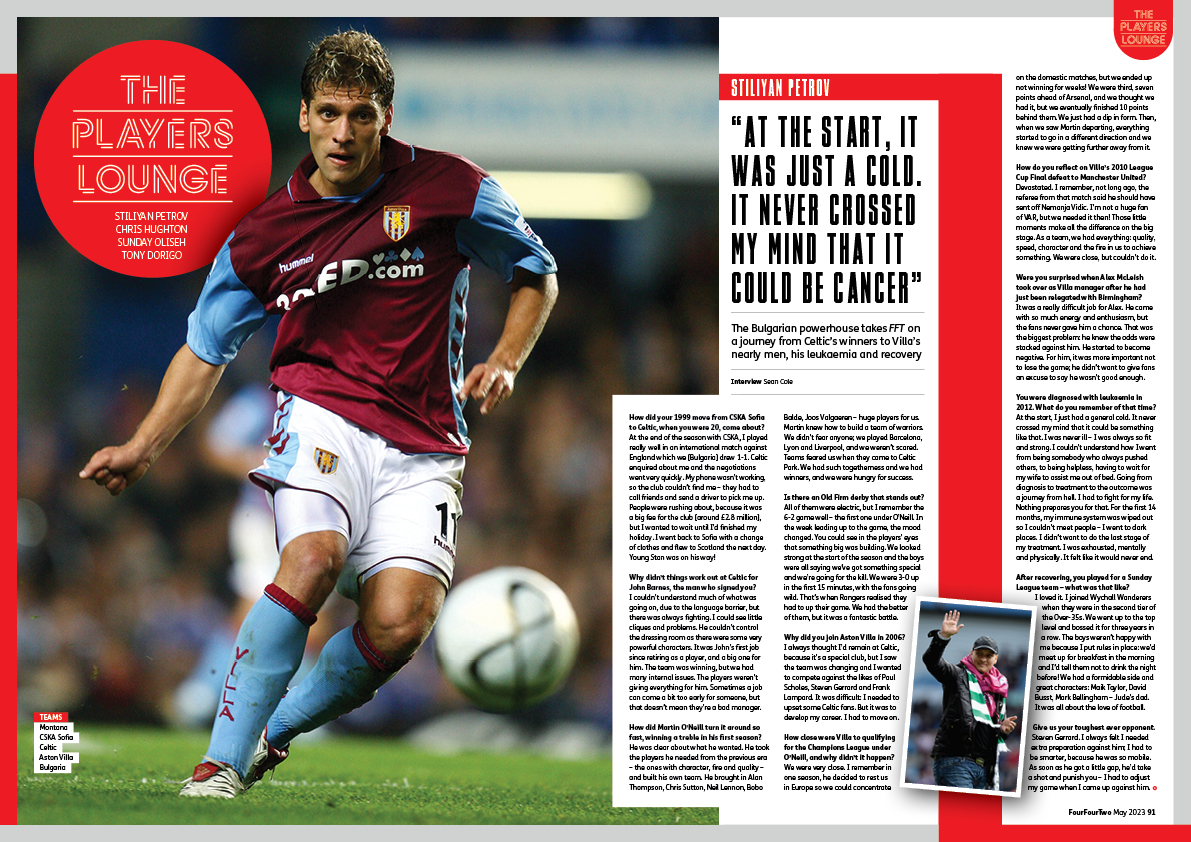 Take a seat, this month's Players' Lounge features Stilian Petrov, Chris Hughton, Sunday Oliseh and Tony Dorigo all holding court. Locker room remains, poisoned chalices, Maradona and Howard Wilkinson are all up for debate.
Subscribe to FourFourTwo today! (opens in new tab) Guaranteed the best football stories and interviews that fall on your doormat every month.

#magazine #return #Marcus #Rashford #Ted #Lasso #talks #years #Wembley #Alan #Sugar #Spurs #exclusive #talk #Tammy #Abraham